St John United Federal Credit Union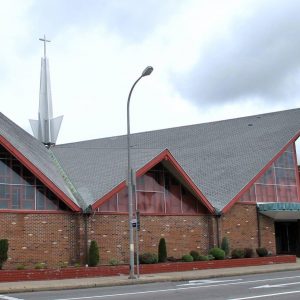 The St. John United Federal Credit Union received its federal charter from the National Credit Union Administration (NCUA) in 1973.
Based on the vision of the late Rev. Dr. Bennett W. Smith, Sr. and with the support of the St. John Baptist Church membership, a faith based savings and lending institution was established. The credit union was initially formed to provide savings and loan opportunities to the members of the congregation, mainly due to actions of local area banks closing their branches and moving out of low-income areas in the City of Buffalo.
Since then our organization has grown expanding our field of membership to anyone who lives, works, worships or attends school in the city of Buffalo! We now offer many more products and services. We thank you for visiting our Internet web site and invite you to come join our credit union family!
If you would like more information about our credit union, please do not hesitate to contact one of our informative and helpful volunteers by phone 1-716-847-1815.